By Richard Thomas
Rating: C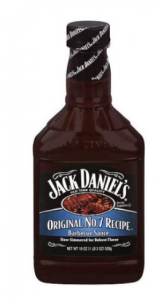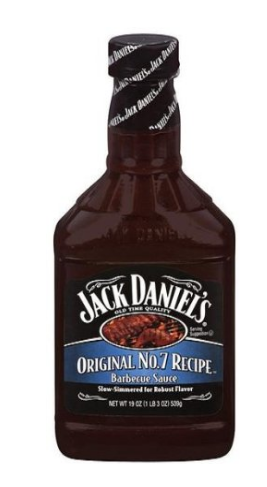 Whiskey-based barbecue sauces have gone from being a niche product found in distillery gift shops to a supermarket fixture, Jack Daniel's line of barbecue sauces are a big part of why. The thing is that a barbecue sauce like the one I review here merely bears the Jack Daniel's name, and doesn't have even so much as a drop of Tennessee whiskey in it.
Don't believe me? Go look on the back label. In the ingredients you will find natural and artificial Jack Daniel's flavorings, whatever that means, under ingredients. Underneath that list is a clear statement that the sauce contains no alcohol. For all intents and purposes, Original No. 7 barbecue sauce is basically Heinz barbecue sauce, because Heinz is the company that actually makes it.
It tastes like the sort of thing that might come from Heinz or Kraft too. The Original No. 7 barbecue sauce is a bit smokier and tangier than the run of the mill brand name barbecue sauce, but it isn't even part of the upper tier of that range, let alone a gourmet product made with real whiskey. Don't let the name on the label fool you into thinking otherwise.