The Whiskey Reviewer is a web magazine covering the world of whisk(e)y. Depending on the indexing service in question, we are ranked as the third- or fourth-most widely read whiskey media website in the world, making it a leading source for whiskey reviews, news, mixology and drinks, history, travel, and other information. We have been cited, quoted and reprinted by the American Distilling Institute, The Atlantic, BroBible, Cheat Sheet, Drinkhacker, Eater, Foodista, Islay Daily News, MarketWatch, Mode, NY Daily News, Toronto.com, The Washington Post, WRAL.com and others.
We have an international staff of seven, regularly producing original news, reviews and feature articles. As a result, we are the only whiskey website committed to updating with at least one fresh article every weekday, so there is always something new to see here. We are also one of just a few whiskey media outlets with a truly global range, just as committed to covering whiskey in Argentina and Australia as it is to Kentucky and Scotland.
Staff
To contact any staff member of The Whiskey Reviewer, write us at editor @ whiskeyreviewer.com (remove spaces) or call the Managing Editor at +351 93-131-2376
Owner and Managing Editor: Richard Thomas
As an expatriate living in Europe, but one who grew up in and has family roots in the Kentucky Bluegrass, Richard Thomas is one of the few whiskey experts who can truly be said to have a foot planted on both sides of the Atlantic. This combined with his stewardship of one the world's most widely read whiskey media website makes him the world's leading independent whiskey journalist.
Thomas's opinions and advice on whiskey have appeared on ABC News, Discovery Channel programming, Style magazine and elsewhere, and he is the spirits beat writer for Inside Hook. He was a longtime travel contributor to Yahoo!, and his other freelance works have appeared in places as diverse as Dremel.com and USA Today. He is also a published author, having written the Civil War novels Stonewall Goes West and Mother Earth, Bloody Ground, as well as a Port: Beginners Guide To Wine and contributed to The New Single Malt Whiskey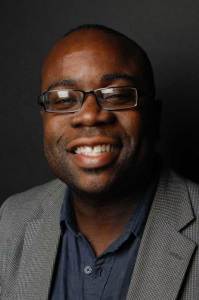 Deputy Editor: Kurt Maitland
Born in Brooklyn, with stints in PA, Boston and DC before returning to his beloved New York, Kurt Maitland started his whiskey journey with drams of Jameson, the beloved drink of a college friend. From there he moved on to appreciating Maker's Mark and Knob Creek, and has been exploring the world of whiskey and bourbon ever since. He currently nurses a fascination with Japanese whisky, one that led him to be consulted by The Atlantic, and is one of the best-known faces in New York City's whiskey circuit. Kurt is also the writer/editor of the dormant, but not-quite-dead-yet The Good, the Bad and the Funky music blog.

Senior Contributing Writer: Father John Rayls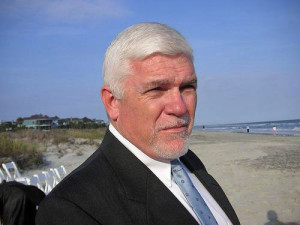 "Padre John" was born and raised in Central Indiana, surrounded by corn, wheat and soy beans, giving him a deep love of the land. With deep Appalachian roots including The Dalton Gang (better known for their courage rather than their brilliance!), it was inevitable that whiskey would eventually find him. Fortunately being an Anglican Priest was not a detriment to exploring that field in depth. He began with Knob Creek Small Batch, and armed with a whisky guide soon began exploring all things Canadian. Irish whiskey was next, along with small dabblings in Scotch. However, bourbon was and remained his true whiskey love, with rye becoming his mistress.
Rayls was chaplain for The Indianapolis Colts, and continues to serve as a priest while developing his writing skills and knowledge of whisk(e)y on The Whiskey Reviewer and other sites.
Contributing Writer Emeritus: S.D. Peters

The Whiskey Reviewer's main "rye guy," Peters is also fond of bourbon and has developed a taste for unaged whiskeys in recent years. He lives in the Washington, DC area.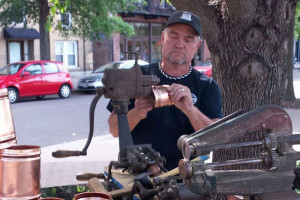 Contributing Columnist: Christopher Kelley
As the proprietor of Rockypoint Stills in Western Kentucky, Christopher Kelley has appeared on The Big Picture with Kal Penn on the National Geographic Channel and Moonshiners on the Discovery Channel. For The Whiskey Reviewer, he brings the unique point of view of a man who knows distilling hardware inside and out to the distillery tourism beat.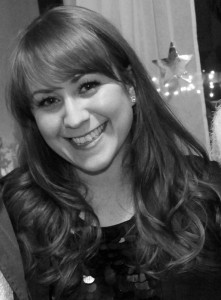 Contributing Columnist: Julia Ritz Toffoli
Toffoli is our featured mixology columnist and the founder of Women Who Whiskey, an experimental whiskey club for women. Both for amateurs and connoisseurs, Women Who Whiskey gives its members the opportunity to learn about varieties of whiskeys and cocktail culture, and to join a network of young women with a taste for curiosity and strong drinks. They host events in different venues around their chapter cities, where members can try new spirits, discuss mixology with seasoned bartenders, and enjoy the company of other whiskey-loving ladies.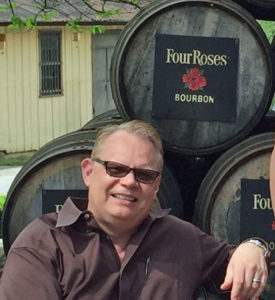 Contributing Writer: Randall H. Borkus
Randall grew up on the south side of Chicago, where the "Good Guys" who play professional baseball wear black.  He spent most of his summers on his grandfather's farm in north central Illinois learning how to grow vegetables and corn. These days he is an entrepreneur and lives in the western suburbs of Chicago, where he enjoys writing poetry and dancing with his wife Janis.
As an adult Randall has always enjoyed his whiskey and bourbons neat.  His brothers and friends nick-named him "Bourbon Beast" because of his extensive personal whiskey collection and experience, and over the years has found himself making whiskey'ed friends in Louisville, Bardstown and across the country, giving him a desire to share his knowledge of whiskey and its history.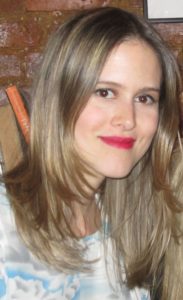 Contributing Writer: Elizabeth Emmons
Raised from age 2 in New York City, Elizabeth is a city girl with many interests including art, old movies, fashion, literature, traveling (always inclusive of a stop at the local liquor store), vegan cooking, animal-related non-profit work, and of course, whisky. Elizabeth has been fond of the smoke, especially Laphroaig, since as long as she can remember and her interest was furthered and expanded when she met friend and fellow whiskey writer, Kurt Maitland, in 2004. While Elizabeth still has a soft spot for peat, she can equally appreciate many varieties of both Scotch and bourbon. Elizabeth graduated from Barnard College with a degree in English and is putting it to good work here at The Whiskey Reviewer, reading and writing about one of her passions.
Contributing Writer: Emma Briones
Emma Briones is The Whiskey Reviewer's woman in Spain, and writes her own Spanish language whisky blog.
Contributing Writer: Adam Irvine
Adam Irvine is The Whiskey Reviewer's man in Scotland.
Contributing Writer: April Manning
In addition to her passion for bourbon, and Wild Turkey in particular, April Manning is also a children's book author with an MA in Earth Literacy.
Contributing Writer: Debbie Shocair
Los Angeles-based speaker and show host Debbie Shocair, also known as The Whiskey Mistress, was a master bartending and mixology instructor at a highly-respected bartending academy in Los Angeles, and while implementing intensive spirits tasting sessions found she had a way of talking about whiskey that engaged her audience. Later, in a brief stint as GM at an Irish pub, she continued her personal whiskey education (the pub boasted nearly 200 whiskies), while re-writing the whiskey list and doing some charitable whiskey lectures and events at the pub. A fork in the road brought her to be "The Whiskey Mistress," and she now speaks, writes, and hosts all things Whiskey.

Guest Writers: Michael Cervin; Julia Hughes; Daniel Matthews; Debajit Dhar; Emily Ross-Johnson; Kendra Thornton
Past Contributors Writers: Diana Kaoru Cheang; Jake Emen; Ben Kelly
About Our Rating System:
The Whiskey Reviewer uses a letter-based rating system, instead of the numerical 100-grade rating system. Click here to learn why.
The following indicators should be taken as only a guide and not a set of hard and fast rules. Some "premium" whiskeys really are quite terrible, while some mass market products are good enough to pour into a decanter and serve to the Duke of Edinburgh.
A+: A masterpiece and one of the ten best whiskeys of its type. Above five stars.
A: An outstanding bottle of whiskey, but lacking that special something which makes for a true masterpiece. Five stars.
A-: A fine bottle of whiskey, representing the top end of the conventional, premium range.
B+: Very good stuff. Four stars.
B and B-: Good and above average. The best of the mass market whiskeys fit in this category, as do the bulk of the premium brands. A B- is three stars.
C+ to C-: Average whiskey. A C- is two stars.
D+ to D-: Below average whiskey. A D is one star and a D- one-half of a star.
F: Zero stars. Rotgut.